Welcome to the Digital Media Program @ GWC
GDUB Internet Radio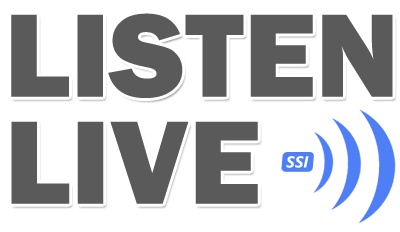 Listen to the GWC Digital Media Radio Station GDUB Live Online! Click here
The Digital Media certificate provides formal training for individuals who seek entry into the rapidly growing field of digital media, encompassing digital video production, audio recording, and digital arts. Students utilize the latest tools to learn about digital editing on computers using industry standard software and operating systems environments.
Classes are conducted in smart classrooms with the latest instructional tools. Sizable projects are undertaken in each class providing the students with an opportunity to add the projects to their portfolios and knowledge to their skill sets.
Students can apply the skills they learn through this program in digital media to careers in multimedia production, digital video production, digital audio engineering, web design and development, corporate communications and graphic arts.
For more information about the web design and graphics arts programs at GWC please visit the Digital Arts Department web site at www.gwcdigitalarts.com.
Federal Gainful Employment Reports
Use the link below to view Golden West College's gainful employment reports. These reports provide you, the student, with important information regarding the costs, benefits and potential employment options of our certificate programs.
Federal Gainful Employment Reports
WC Alumnus wins a Grammy and sends a shout out to Golden West College at the 2016 Grammy Awards
DM140 Final InFocus Project Spring 2014
Student Spotlight - Daniel Okabe
Student and Faculty Produced Work
Students Tracking in the Recording Studio
In Digital Media students prepare for the professional world of video, graphic arts and audio. Students produce short films, documentaries, commercials, audio recordings, video for industry and more. Some examples are shown below. The skills learned in Digital Media prepare students for skills they will use is almost every industry. Video, Audio and Graphic Arts are the communication tools of today and tomorrow. The Digital Media Certificate is 24 units, eight courses. Students who wish to transfer to a four-year
University should plan their remaining GE courses with a counselor.
Video Project - 3D Animation- Industry Trends and Job Skills
Production Team: Renah Wolzinger with students Ashley Lawson, Christopher Duong, Deborah Cook
The Upstairs Salon for All you Hair-Nail and Skin Care Needs Commercial 2012
Rob Jax - Broadcast Video Production graduate (2006) is executive producer and editor of a feature documentary - BoardRoom - that will be shown at the Newport Film Festival May 3, 2012 5:45 pm Triangle Square Theater.
Boardroom tells the story of the roots of the surfing industry and documents the passion of the remarkable craftsmen who first perfected the art of the surfboard construction that are now used throughout the world.
For more information about the movie go to http://www.boardroomthemovie.com
Or view the trailer below
Ryan Marks - "Rock the Night" Music Video Produced by students in the Digital Media Department. View it on YouTube
View Student Produced Work in the GWC Digital Media YouTube Channel